Restoring Hope for a Boise Family
A Boise family that had been living in a local shelter now has a fully furnished home to call their own, thanks to the Avenues for Hope campaign and Treger Strasberg, founder of Humble Design.
The woman, who is taking care of her six-year-old grandson, worked with CATCH to find a place to live after being sheltered for months by Interfaith Sanctuary. While they now had a place to live, it was largely empty with just a pair of mattresses and bags of clothes and other belongings.
That's where Humble Design comes in. The nonprofit organization furnishes the homes of people exiting homelessness in an effort to keep them housed. They worked with volunteers from Idaho Housing and Finance and Micron to make sure this empty apartment was fully furnished.
Watch the work that went in to transforming the house into their home.
A new place to call home
If you've lived in the Magic Valley long enough, there's a good chance you've encountered Reggie. His famous custom jingles at a local drive-thru earned him fame in the community. But when Reggie fell on hard times, he found himself homeless and living in his car. Thanks to the Emergency Housing Voucher program and an alert employee at Idaho Housing and Finance, Reggie now has a new apartment to call home.
Advocates Against Family Violence shelter
Running a shelter for survivors of domestic abuse is challenging. Adding the COVID-19 pandemic to the mix made things more difficult, but Advocates Against Family Violence was up for the challenge.
"Not one day was the shelter closed. Not one day was our day care closed. All of our services continued 24-7, 365 through all of COVID," said Kim Deugan, Advocates Against Family Violence's executive director.
While the shelter continued to operate with minimal disruption, women who normally would stay a day or two found themselves staying much longer because of concerns about the virus. These types of challenges got the shelter staff thinking about the future and ways it could reimagine the west wing of its facility.
The space is being redesigned to allow for longer stays with more amenities such as refrigerators and microwaves in each room and easier access to showers. The eight guest rooms and meeting room space in this wing can also be isolated from the main shelter to limit unnecessary interaction.
After drawing up the plans, Kim reached out to Brady Ellis, vice president for Housing Support Programs at Idaho Housing and Finance, to see what financing options were available for the remodel. After touring the facility, Brady identified pandemic-related Emergency Service Grants that would cover the $750,000 cost of the project.
"We were hopeful that the funding would be able to cover a portion of the project, but I never dreamed it could cover all of it," said Kim. "I was preparing myself for a capital campaign when I learned the money would cover the entire remodel. Knowing that takes so much weight off of our shoulders."
Homelessness intervention programs, like the one provided by Advocates Against Family Violence, play a vital role in our communities. It is why Idaho Housing was eager to help with the necessary grant funding for this project.
"Domestic violence is not something that simply goes away when problems like COVID arise," Ellis said. "This project will ensure that Advocates Against Family Violence can continue to provide a safe and stable place for women and families, even when faced with unexpected challenges."
The renovation project began June 20th and the shelter hopes they'll be able to reopen the west wing in about five months.
Our partnership with Advocates Against Family Violence goes beyond the shelter. The two organizations have worked together to buy housing in the Caldwell community that is then rented at affordable rates. Idaho Housing also helped finance the construction of more than 100 affordable apartments on AAFV campus in Caldwell.
Another strong year for Avenues for Hope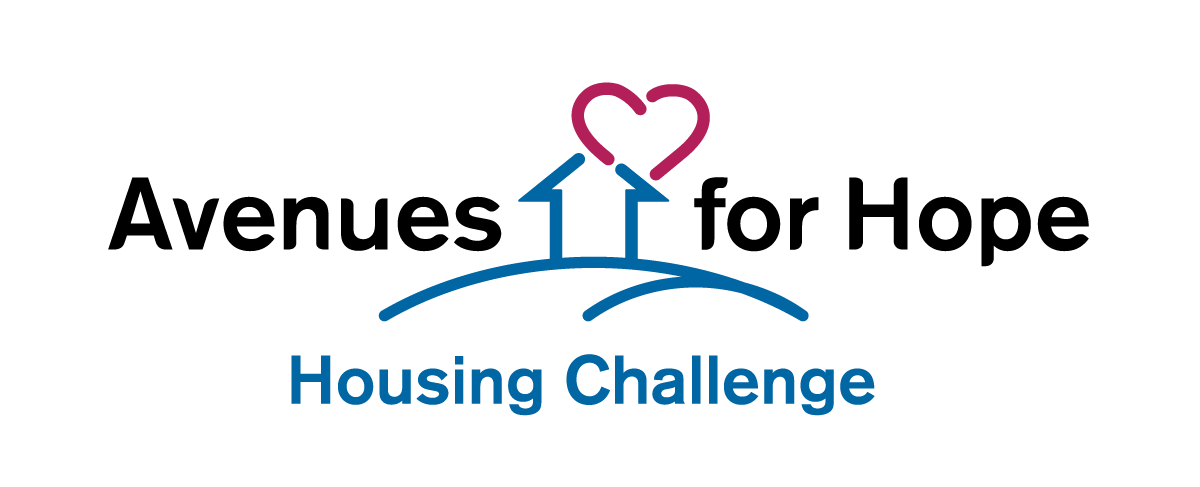 The impact of our annual Avenues for Hope campaign continues to grow after a record year raising $2.7 million to fight homelessness across Idaho. The 12th annual campaign saw 88 nonprofit organizations raise money over 20 days that will help Idahoans secure safe, stable and affordable housing.
The campaign, which runs the last few weeks of December every year, is organized by the Home Partnership Foundation and Idaho Housing and Finance Association. Since its inception in 2011, it has raised $12.2 million.